THE LVL / PA CLUB SPRING SHOWCASE REGISTRATION IS NOW OPEN! CLICK HERE AND COME TO LONDON'S MOST INNOVATIVE VENUE & SUPPLIER EVENT!
LVL has teamed up once again with The PA Club to create a truly outstanding SHOWCASE for venues, suppliers and event bookers. It takes place on Tuesday 3rd March 2020 in the stunning art deco setting of the Sheraton Grand London Park Lane.
You will be able to meet Britain's leading venues and suppliers in the wonderful ballroom, with drinks and canapes served throughout.
Confirmed exhibitors include;
Berry Bros & Rudd, The In & Out, The Hurlingham Club, Lord's, The RAF Club, The Stratford, Science Museum, 116 Pall Mall, The Brewery and many more.
Click here to see a video from a previous SHOWCASE. Register now and look out for further information about exhibitors and a fantastic range of prizes to be given away on the night!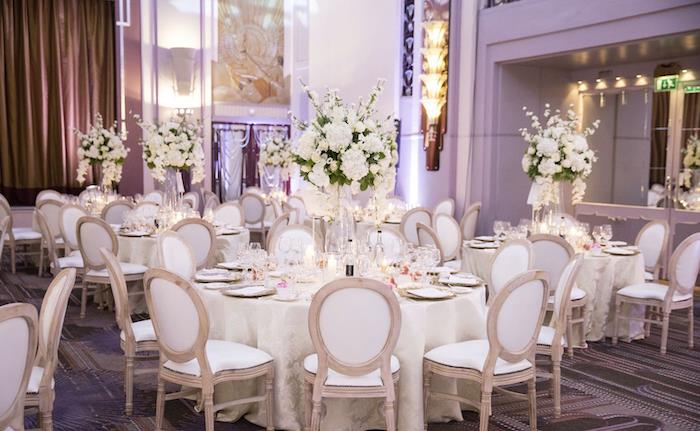 BOOK AN EVENT AT THE SHERATON GRAND LONDON PARK LANE BEFORE 30th APRIL AND 1 IN 10 GUESTS GO FREE
The Sheraton Grand London Park Lane offers an exquisite selection of luxurious event spaces in Mayfair, designed to host the most elegant of occasions. The hotel boasts a total of 3 enchanting and fully-flexible meeting venues that will not only accommodate your event, but also make it one to remember.
Their luxury meeting rooms are incredibly versatile, ideal for conferences, award dinners and special occasions, such as weddings and Bat & Bar Mitzvahs. Varying in capacity and functionality, we feel that one of their unique Mayfair meeting spaces will match your needs perfectly.
5 Event Rooms / 9,892 sq ft Total Event Space / 400 Capacity Largest Space for a Seated 3 Course Meal /
4 Maximum Breakout Rooms
Book your event before 30th April and 1 in 10 guests go free.
Your Event Date must be before 31st August 2020 in order to comply.
This commissionable offer is subject to availability and is applicable only to catering.
For all enquiries email mark@leadingvenuesoflondon.co.uk in the first instance.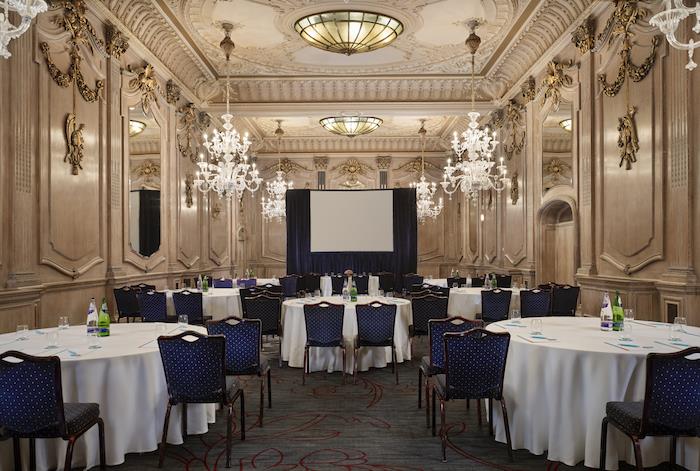 PLUS - BOOK AN EVENT AT LE MERIDIEN PICCADILLY BEFORE 30th APRIL AND 1 IN 10 GUESTS GO FREE HERE TOO!
Set in the heart of London's West End, Le Méridien Piccadilly complements the hotel's vibrant cultural and architectural surroundings. After the Restoration of the English monarchy in 1660, Piccadilly emerged as one of the most fashionable locales in London, a designation it holds today. Experience a new perspective on a cherished London landmark. Discover Maskelyne & Cooke, our magical-themed cocktail bar, with intimate yet vibrant atmosphere and magic performances.
The hotel's many amenities include meeting facilities and banqueting suites; the Piccadilly Health Club with one of London's largest indoor swimming pools and The Terrace On Piccadilly, offers classic British cuisine with a contemporary twist including the exclusive Peter Rabbit Afternoon Tea.
7 Event Rooms / 9,626 sq ft Total Event Space / 245 Capacity Largest Space / 4 Maximum Breakout Rooms
For all enquiries at this wonderful venue email mark@leadingvenuesoflondon.co.uk