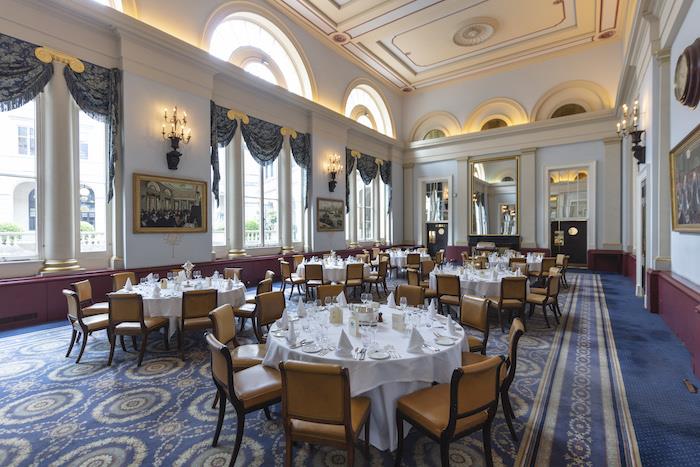 Historic elegance in the heart of the City.
Amidst the towering steel spires in the heart of the City nestles its oldest club, the City of London Club. According to its first members, the Club offered 'a Place of Useful Resort' to those of 'known respectability' in the City. Since 1832, important City figures such as the first Duke of Wellington, Sir Robert Peel and the original Rothschild family have used the Club to relax in good company and comfortable, elegant surroundings.
And now, for the first time, it is possible to take an exclusive hire of the Club at weekends. This includes 20 beautiful bedrooms with en-suite bathrooms, numerous reception rooms and two outside terraces.
The Dining Room (pictured above) is the perfect backdrop for a wedding or celebration of any kind. The room accommodates 140 guests for dinner or drinks receptions for up to 300 guests.
The Club's impressive heritage is matched by the impressive range of facilities. They provide everything you'd expect for modern events, conferences and meetings in the most elegant setting you'll find in the City, and you don't have to be a member to book.
For further information contact mark@leadingvenuesoflondon.co.uk in the first instance.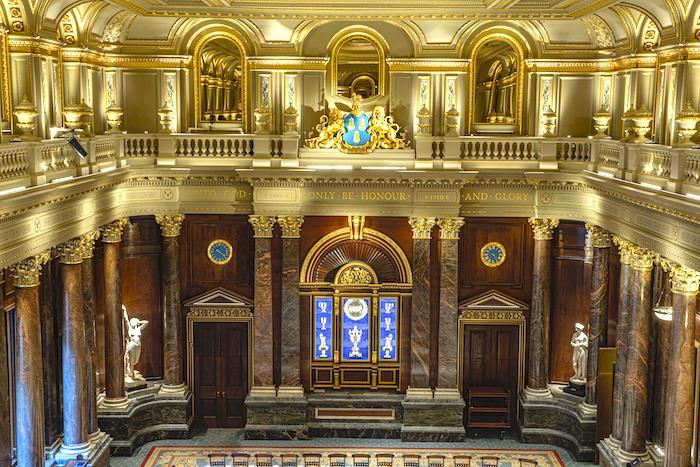 SHOWCASE returns on Wednesday 20th April, 5pm - 8pm, Drapers' Hall
SHOWCASE is back! London's most respected Venues and Suppliers event for buyers, PAs, EAs and anyone interested in organising an event. Brought to you by LVL and The PA Club, it takes place over 3 hours at the end of the day giving visitors the chance to meet the finest Venues and Suppliers, all while enjoying drinks and canapes in the stunning setting of Drapers' Hall.
Drapers' Hall is located in the heart of the City of London and is the ideal setting to celebrate special events. We are fortunate to be able to host SHOWCASE there and you will see why.
To register your attendance click here. For further information about hosting an event at Drapers' Hall contact mark@leadingvenuesoflondon.co.uk.