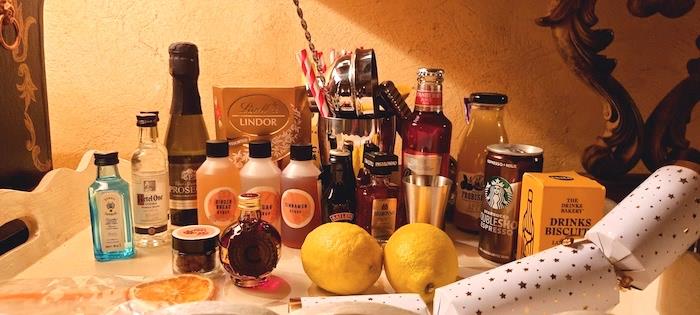 Why not do something different and special this year and entertain your clients, or indeed your own staff and teams, in the office. Mix & Twist's experienced bartenders and cocktail-makers extraordinaire will come to your office or location of choice and entertain you all royally. Learn some recipes, tips and most importantly have some fun!
OR, why not entertain family and friends at home with one of Mix & Twist's Cocktail Boxes?! 'Mistletoe Mania', pictured above, comes with everything you need - all the ingredients, shaker and accessories, garnishes and instructions to make 4 fabulous types of cocktail. Plus there's even a Christmas Quiz!
For further information contact guy@leadingvenuesoflondon.co.uk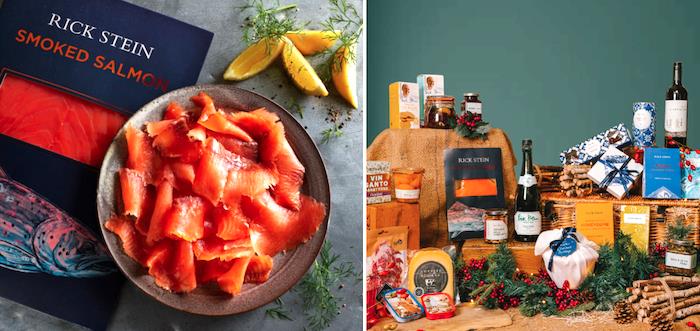 Rick Stein Christmas Hampers is a range of 7 beautifully packaged and presented boxes of goodies perfect for this year's Christmas and New Year. Starting at £65 for the Confectionery Box to the truly monumental Christmas and New Year Celebration Hamper at £299, all 7 carry a 10% discount via code LVLHAMPERS10.
(Even greater discounts are available on larger orders.)
All Rick's favourites are here including the Smoked Salmon pictured above, Champagne, wine, cheese, truffle chocolates, Panettone soaked in Vin Santo, apricots in Amaretto and much more.
Make up for last year and start your Christmas by clicking here - and enjoy your discount!

FOLLOW @leadingvenues on Instagram and Twitter for latest offers, news and all things events...