20% DISCOUNT ON ROOM HIRE AT THE NEW LAMBETH PALACE LIBRARY
LVL is delighted to introduce the soon-to-be-opened Lambeth Palace Library. Located across the river from the Palace of Westminster, the contemporary building has two impressive event spaces and benefits from excellent transport links. The library houses one of the largest collections of manuscripts, books and documents for the Church of England's history. The original library, based at Lambeth Palace, first opened in 1610 to researchers with the state-of-the-art facility completed in 2020.
The Exhibition Hall, with views out to the Dan Pearson designed garden, is available for evening hire and can comfortably accommodate 60 guests dining or 150 guests for drinks.
The Bancroft Room & Terrace, located on the top floor of the library has outstanding views of the Palace of Westminster, Lambeth Palace and the central London skyline. Available for day and evening hire, the versatile space can accommodate up to 40 guests dining, 70 guests for drinks or 70 guests for a theatre style layout for presentations.
Lambeth Palace is offering a 20% discount on room hire for remaining dates available in 2021.
With catering by the Head Chef to the Archbishop of Canterbury, the Library is a truly special experience for guests. To discuss options and availability, please contact mark@leadingvenuesoflondon.co.uk.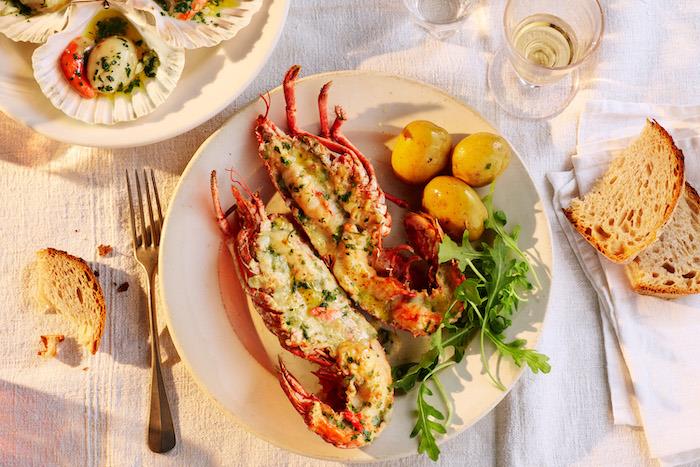 10% OFF 'STEIN'S AT HOME' FOOD BOXES - FROM RICK STEIN
LVL is thrilled to announce that we're now working with the Rick Stein Restaurant Collection and Stein's at Home, sharing their wide range of activities, products and locations.
Stein's at Home has a superb range of boxes ranging from Breakfast Boxes to Cheese and Charcuterie Boxes and of course their fantastic Fresh Fish and Shellfish Boxes. (Check out Clifford and Mark cooking with the boxes on Instagram on Reels and IGTV). There are even Gift Vouchers which can be used at Stein's at Home online.
With half-term holidays approaching and holidays generally beginning to start, why not - if you're 'staycationing' - get a delivery to your holiday destination?! Have fantastic fresh fish, breakfast boxes, cheese, wine - all delivered to your holiday rental. And if you're at home, why not have a treat and have your boxes delivered there.
AND, using the code LVLSTAYCATION10 you'll receive a 10% discount on the order. Simply use this voucher code at https://shop.rickstein.com
Discount valid until end June.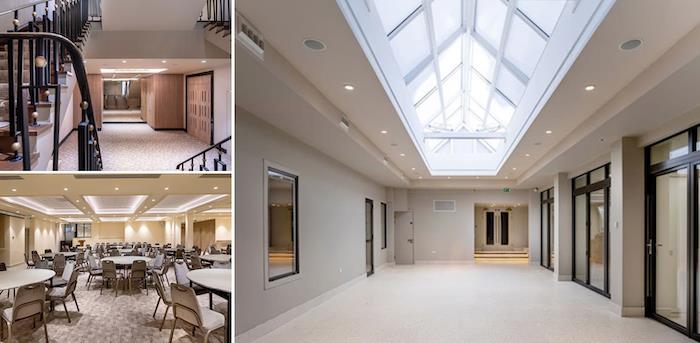 COMING SOON: THE CENTRAL
The Central is an exciting new conference and event space in the heart of the West End, where the villages of Marylebone and Fitzrovia connect and within the Harley Street Conservation Area.
The main event space can hold up to 190 people and offers state of the art AV capabilities, making it ideal for conferences and seminars, product launches, exhibitions, webcasts, AGMs and financial results presentations. The stunning, light-filled atrium offers a dramatic additional space for meeting, for networking or for entertaining up to 84 people.
Catering for your business breakfasts, lunches and dinners, morning coffee, afternoon tea and drinks receptions, The Central will be a great addition to central London's venue options.
There will be a summer launch event and we will forward details on this in due course but in the meantime all enquiries to mark@leadingvenuesoflondon.co.uk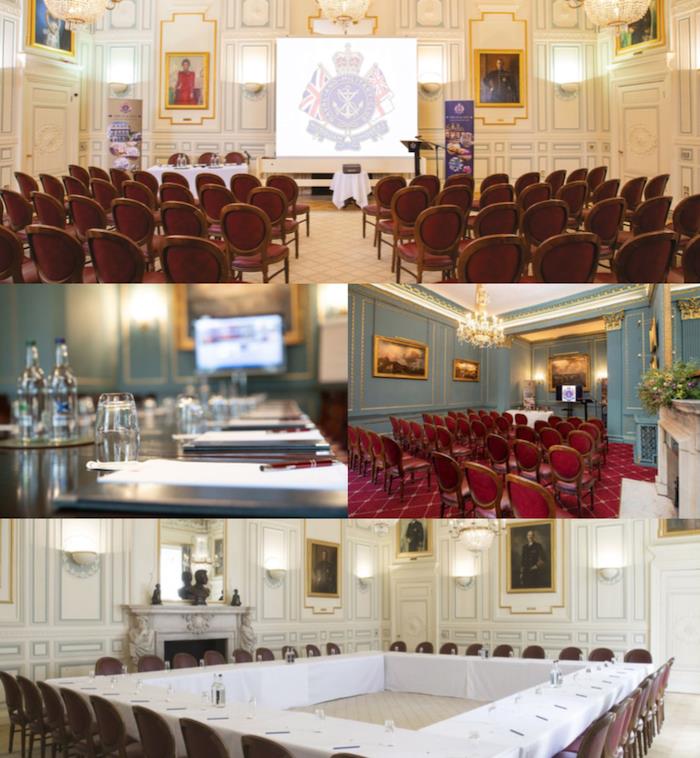 THE IN & OUT IN ST JAMES'S - THE PERFECT MEETINGS VENUE
The In & Out is one London's finest member clubs in the heart of St. James's, Mayfair. Its home is a historic building, every room having a story to tell. With excellent business facilities, bedrooms, fantastic cooking and conveniently located, The In & Out currently has some great DDR rates as follows;
Minimum numbers 8 and maximum 90
FULL DAY PACKAGE

£70.00 + vat for members and £75.00 + vat for non members

INCLUDES: Room hire from 8:00am until 5:00pm

Morning serving of Twinings Tea infusions and Musetti coffee with mini Danish pastries

Juice served with morning refreshments

Mid morning serving of Twinings Tea infusions and Musetti coffee with biscuits

Chef's choice lunch platters, serving a selection of sandwiches and finger food

Unlimited chilled water

Mid afternoon serving of Twinings Tea infusions and Musetti coffee with afternoon bites

Flip chart with pens

Delegate stationery

Mints/sweets for the table

AV Equipment available upon request WIFI connection

Air-conditioning available in Astor, VAD, King Harald

Natural light in all rooms




HALF DAY PACKAGE

£55.00 + vat for members and £60.00 + vat for non members

INCLUDES: Room hire from 8:00am until 1:00pm or 1:00pm until 6:00pm

Two servings of Twinings Tea infusions and Musetti coffee served at the start of the meeting and with lunch

Juice served with morning refreshments

Lunch: Chef's choice lunch platters, serving a selection of sandwiches and finger food

Flip chart with pens

Delegate stationery

Unlimited chilled water

Mints/sweets for the table

AV Equipment available upon request WIFI connection

Air-conditioning available in Astor, VAD, King Harald

Natural light in all rooms
All enquiries to mark@leadingvenuesoflondon.co.uk