JOIN IN THE VOTING FOR YOUR FAVOURITE ACT AT NEXT WEEK'S FREE ONLINE TALENT SHOW
Get The Gig final
Thursday 22nd April 16.00 - 17.00
At the virtual House of Talent
We all know getting established in the entertainment industry is hard at the best of times. But last year it was almost impossible. And for young people that meant many of them haven't been able to establish themselves.
That's why EVOLVE EVENTS and STERNBERG CLARKE launched the #GetTheGig campaign.
It's a chance for young acts to perform in front of people that book entertainment for events. People like you. People who can help them kick-start their career.
The five finalists will be performing live on Thursday 22nd April at 4pm at the virtual venue The House of Talent, and we'd love you to join them; to cheer them on and discover some amazing new talent.
The finalists consist of a magician, a poet, a circus act, a musician and a comedian. You'll be able to vote for your favourite and the winner will receive £1,000.
There's more to life than parties. There are also after-parties.
Most of us can't remember when we last saw a live act perform so this really is something to look forward to. And, like all the best events, there's also going to be an after-party where some of the industries best entertainers are going to perform for free. Just what all we need to get us back in the events mood.
If you and your colleagues would like to join us click here to register.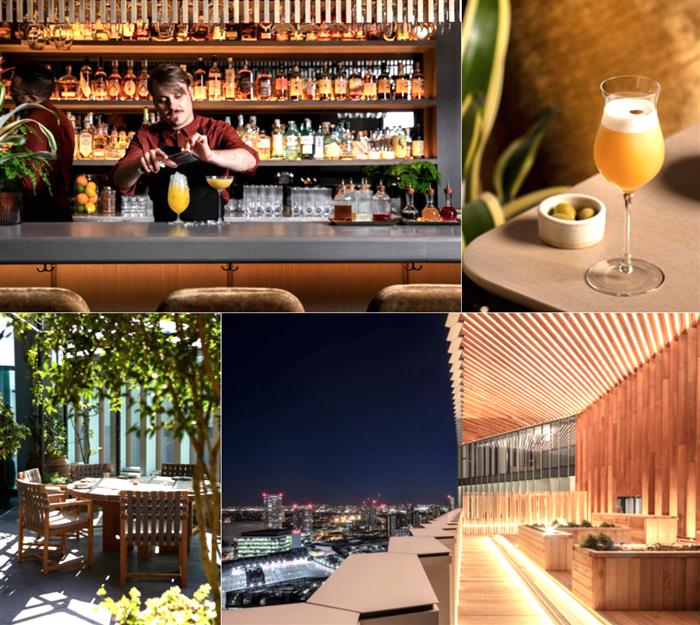 THE 'BE SOCIAL PACKAGE' FROM THE STUNNING STRATFORD HOTEL - AVAILABLE FROM MAY 17th
The Stratford has a fabulous offer which will be available at the next stage of easing lockdown - May 17th. The 'Be Social Package' is for 20 people groups in 3 hour packages, daytime or evening and includes the following:
Exclusive or semi-private space

Stratford Signature Cocktail on arrival

Munchies

Mushroom arancini with mushroom crème

Masala lamb chops & green chutney

Mac 'n' cheese with crispy duck

Selection of pizzas

Red velvet bites

Bottomless wine, beer & soft drinks

Celebration Cake by MyBaker
All for £2,000 including VAT, plus service charge at 12.5%.
For larger groups than 20, please do contact us and we'll advise on the further costs. Extra dishes from £3.50 per person and requests for longer than 3 hours can also be quoted for.
All enquiries to mark@leadingvenuesoflondon.co.uk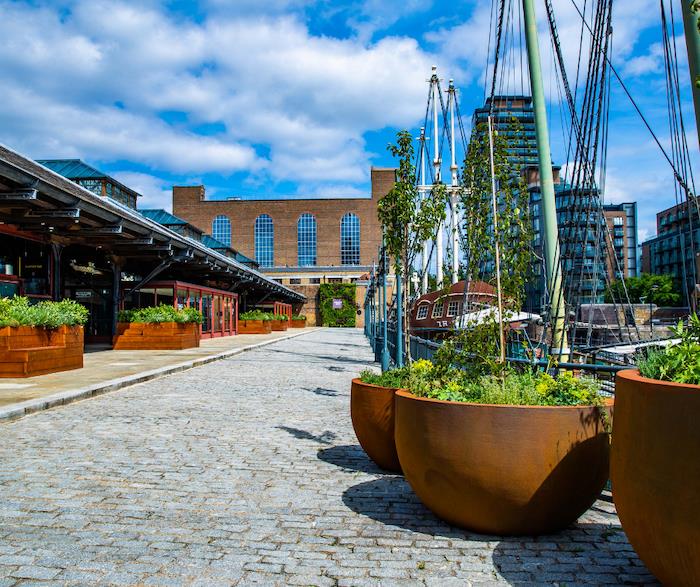 TOBACCO DOCK REOPENS TO THE PUBLIC AND FOR PRIVATE EVENTS
Tobacco Dock is bursting back into life. As we all emerge from the constrictions of lockdown and live events are looking more possible, the venue received over £5m worth enquiries over the past two weeks. Certainly a welcome indication of a great appetite for events!
Their rooftop bar, Skylight, opened on Monday and served an incredible 750 guests with thousands more booked in for the coming weeks. Next month, the iconic Tobacco Dock quayside will be transforming into Skylight Quayside, a street food market in partnership with KERB.
For all enquiries for private events in this stunning venue contact mark@leadingvenuesoflondon.co.uk