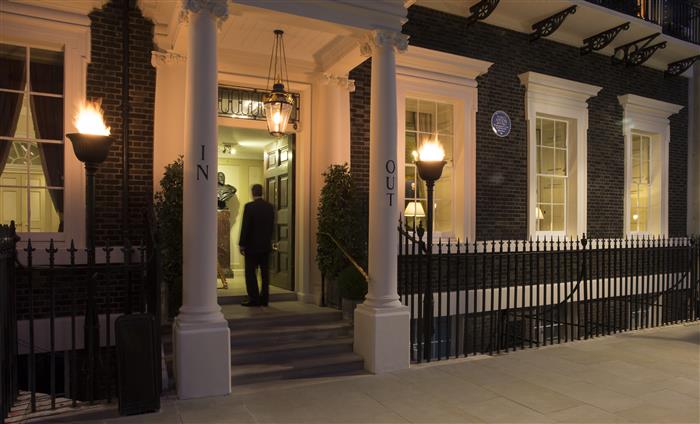 THE LVL / PA CLUB AUTUMN SHOWCASE AT THE IN & OUT CLUB
- LONDON'S SAFEST AND BEST VALUE VENUES EXHIBITION
TUESDAY 6th OCTOBER, 4pm - 8pm
Shield Me is delighted to sponsor London's safest event by providing protection against Covid 19 - see video below by clicking on picture.
Over 100 events bookers have already registered including EAs and PAs from FTSE 100 and 250 companies who regularly book events with us.

Not even a quarter of the price of competitor events but delivering better quality buyers AND in a convivial, safe atmosphere.

SHOWCASE is 4 hours of your time only, after work.

We do not interrupt your day and we are all out of the building by 8.30pm to go home or join us for a post event glass of wine.... OR 2!!

The wonderful Covered Courtyard at The In & Out will create a stunning backdrop to wow the buyers
Our portfolio of iconic venues will make great company for your venue to sit alongside.
Exhibitors have collectively won £100,000s and more in event revenue from meeting people at SHOWCASE
Bona-fide buyers whose credentials have been scrutinised by the experienced PA Club and LVL owners themselves to ensure NO TIME WASTERS!!
---
BOOK YOUR STAND NOW: £750.00 + vat (£950 + vat for non-LVL members) for what is now firmly established as the best value, highest quality and safest venue showcase in London by far.
---
CONTACT MARK WARD AT mark@leadingvenuesoflondon.co.uk to find out more
 and book your place

SHOWCASE is safe! Our Commitment to Covid-19
The well-being of our team, our exhibitors and guests is our highest priority. To ensure this we have a range of additional measures that are designed to help reduce the risk of the transfer of infection, whilst hopefully not impinging on your enjoyment.
The Club has:
Installed fixed thermal cameras at both reception entrances, additional hand sanitisation stations, touch-free soap dispensers and specialist virus decontamination equipment for bedrooms and other public areas. Including a Fogging Mist Cleaner device that sprays an invisible layer of BS/EC certified disinfectant on surfaces (COSHH information).
Followed the Government's guidance on social distancing rules (currently set at a minimum of 1m plus additional safety precautions) and the capacities and layouts of the event spaces will be adjusted accordingly to fall in line with these rules. Every banqueting room will have hand sanitiser stations for attendees' use.
Maintained their 5-star Food Hygiene rating standards by maintaining and implementing elevated measures.
For SHOWCASE we will install a decontamination tunnel at the entrance to the venue which kills Covid 19 but does not mess up your hair or make up!!
CONTACT MARK WARD AT mark@leadingvenuesoflondon.co.uk to find out more
 and book your place