THE NED AT DIGITAL SHOWCASE TOMORROW AT 11am
London-based Soho House & Co and New York's Sydell Group have joined forces to create The Ned: a hotel, club and collection of restaurants in the City of London accommodating events of up to 250 guests
Set in the iconic former Midland Bank building, The Ned was designed by Sir Edwin 'Ned' Lutyens in 1924. The heritage building will open in early 2017, hosting nine restaurants, 252 bedrooms channeling 1920s and 1930s design, a range of men's and women's grooming services (Cowshed, Cheeky and Neville) and 'Ned's Club', where members have access to a rooftop pool, gym, spa, hamam and late night lounge bar.
The Ned's six private hire rooms and two terraces are among the building's most elegant spaces, with all benefiting from natural light, and a dedicated reception area. Ideal for weddings, events and meetings, the rooms have a capacity of between 10 and 200 people.

Find out more about this lovely hotel tomorrow by registering at www.venueshowcase.co.uk/rsvp


BFI IMAX AT DIGITAL SHOWCASE TOMORROW, 11am.
The BFI IMAX® offers a one of a kind, memorable experience. At more than 20 metres high and 26 metres wide, the BFI IMAX® is the biggest cinema screen in the UK, giving audiences a genuinely unique experience with a huge impact.
The luxury auditorium, which seats 498 people, is regularly used for product launches, conferences, private screenings and major events, and is the ideal venue for businesses looking to make a statement.

Find out more about this fantastic venue tomorrow by registering at www.venueshowcase.co.uk/rsvp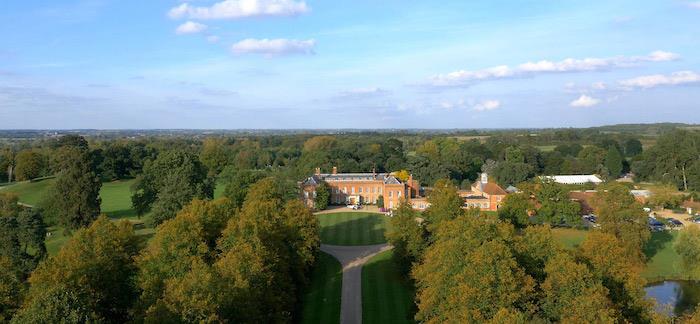 WIN A ROUND OF GOLF AT BRAXTED PARK AT TOMORROW'S DIGITAL SHOWCASE
A fabulous private home set within 500 acres of stunning Essex parkland, Braxted Park is the ideal venue for private board meetings, awaydays, team building, weddings and summer parties. There's a whole range of meeting and event spaces on offer, both inside the main Braxted Park house and inside the grounds, from the 12 seater Garden Cottage through to the Pavilion, which can hold up to 350 guests. Braxted Park is only five minutes from the A12, 50 minutes from London and a short drive from Stansted Airport.
Hear more about this beautiful location tomorrow by registering at www.venueshowcase.co.uk/rsvp